Hilton Farquhar
CEO – TRAINER/ASSESSOR VOC'S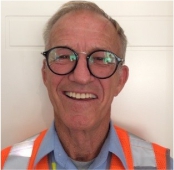 Hilton Farquhar is the CEO of HPA Training and also head Trainer and Assessor.  He also does assessing for Verification of Competencies.
Hilton has a varied and vast background in construction which began in the military, his vast experience and passion for training resulted in the formation of HPA Training. HPA began over 11 years ago and has evolved into a Registered Training organisation (RTO).  Hilton is an energetic performance driven individual with over 40 years' experience, he is passionate about training and has a proven track record of excellent training in many areas relating to construction.
Hilton has a keen eye for detail and through knowledge in High Risk work and Safety legislation. He has constructed a bespoke training yard in Sydney's west which is state of the art offering Rigging, Crane, and Dogging courses.
Ken Stratton
PARTNER/THIRD PARTY TRAINER/ASSESSOR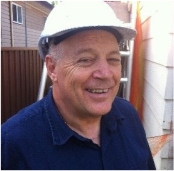 Ken currently works for HPA Training as a Partner and Third-Party trainer and assessor for RIIWHS204D Work safely at heights and RIIWHS202D Enter and work in confined spaces.
He has worked for many years in the Construction industry including working as a WorkCover inspector.  He has a passion for training and a keen eye for detail.  He draws on his industry experience, skills and stories to educate those students in his classroom. www.kenstrattonsohs.com.au
Jamey Jang
TRAINER/ASSESSOR VOC'S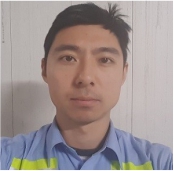 Jamey Jang is currently employed by HPA Training as a Trainer and Assessor.  He also does assessing for Verification of Competencies.
Jamey is an experienced trainer with over 5 years of experience teaching English to adults and training in general and civil construction.  Jamey has worked with HPA for over 2 years and his focus has been on VOC's, EWP, Personal and Material Hoist, Dogging, Forklift and C6.
Glen Peek
SAFEWORKS NSW ASSESSOR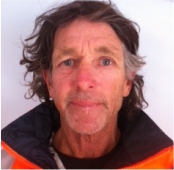 Glen Peek currently works for HPA Training as a SafeWorks NSW assessor.
He has extensive experience working with various cranes for over 36 years. Glen is a tower crane operator and has operated tower cranes on barges around Australia. He is a keen assessor and enjoys sharing his skills and experience to new students. Glen also has numerous experience both in training and operating various plant and equipment for over 7 years.  He has also been a SafeWork NSW Accredited Assessor for six years.
Glen has a relaxed manner and students find him very easy to relate to.  The extensive background and knowledge in cranes, dogging and plant aids the knowledge-based training he imparts to students.
Michael Pincott
SAFEWORKS NSW ASSESSOR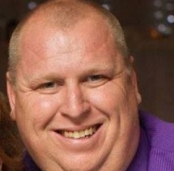 Michael Pincott currently works for HPA Training as a SafeWorks NSW Assessor.
Michael has over 20 years' experience in Work Health and Safety and is a SafeWork NSW Accredited Assessor.   Michael has had a broad range of OHS/WHS positions from General Manager Roles to the Lead Workplace Trainer and Assessor to his latest role as a Safety Manager for a well-known global oil company. Michael's qualifications speak for themselves when it comes to applying a wide variety of safety experience. He is a Qualified Trainer/Assessor for various institutions. He also has a Certificate IV in both WHS and Training and Assessment, Michael also is a Justice of the Peace for the State of NSW.
Michael has trained numerous customers and has a very high success first time pass rate with all his participants that he has trained. Over the last 20 years his training programs have been prepared and presented throughout multiple sites all around Australia.
Michael takes pride in everything he does and in turn passes that knowledge to his students to be prepared for the "Real World Experience" not just an exam or test, Michael personally believes that it's every person's role to be involved in safety, "It's a group effort".
Tom Brinklow
SAFEWORKS NSW ASSESSOR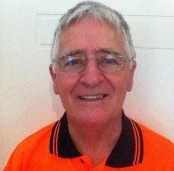 Tom Brinklow currently works for HPA Training as a SafeWorks NSW assessor.
He has over 26 years' experience in the Training Sector coupled with his passion for training Tom offers many unique skills within the construction, electrical and maritime industries for young trainees and adults wishing to add to their skill base.
Tom holds the appropriate training qualifications as well as a degree in Adult Education which enables him to meet many of the requirements and challenges that trainees and students may face.  Tom has also been a SafeWorks Assessor for many years.
Tom has been working with HPA since the business began and was working alongside them even before the RTO was initiated.